Monday 27th November | estimated read time: 10 minutes
Bulk Text Marketing is an essential ingredient for any successful marketing campaign, with 98% of messages opened within the first three minutes of delivery. For business, the impact of text message penetration is now greater than ever before. According to Search Engine Journal consumers who are sent text messages have a 40% higher conversion rate than those who are not sending text messages.
SMS is the only truly universal communication mechanism, which, irrespective of technology, has the ability to reach 7 billion devices and over 5 billion people globally.
"23.5 million People will respond to a business text message in 2017."
We are increasingly becoming a mobile-first society. Ofcom's latest figures (Q1 2017) estimate that 76% of adults now own a smartphone, while a staggering 94% own a mobile phone. In the UK alone, 37.2 million mobile users have opted in to receive text messages from brands and businesses. By 2020, this figure is expected to rise to 48.65 million. How can any marketer ignore these figures?
SMS marketing helps you connect with your existing users, while also potentially allowing you to make new customers.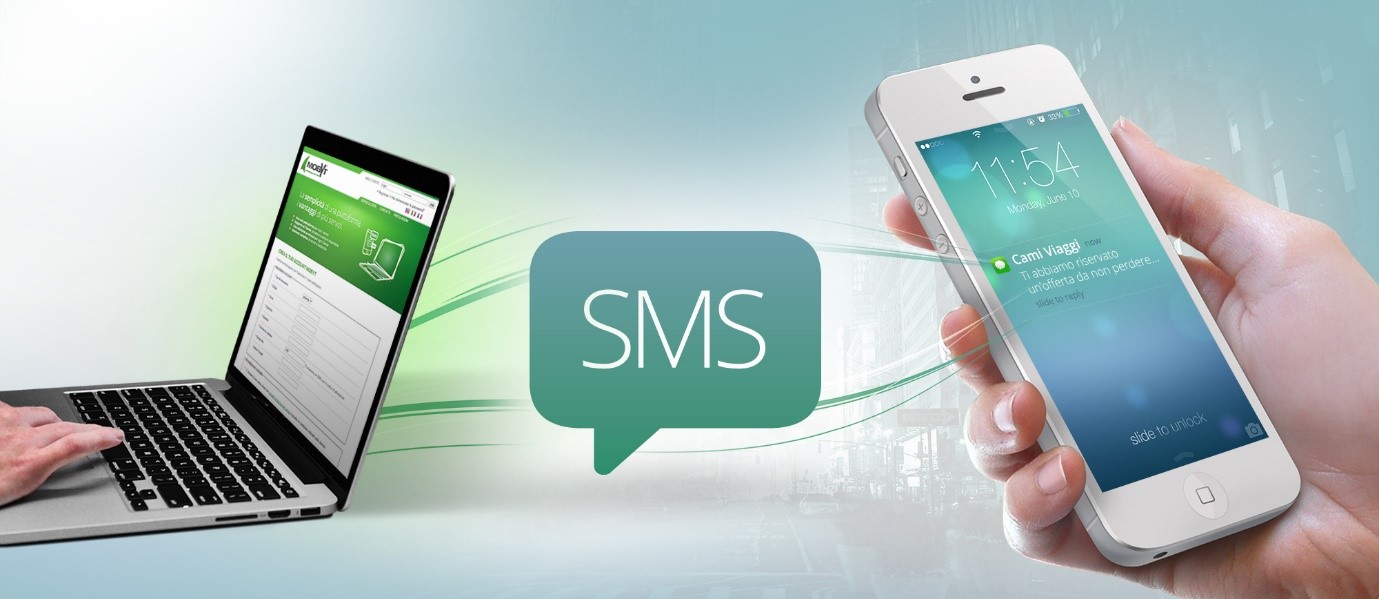 Sendmode's top tips for a successful SMS marketing campaign:
Be Consistent
Consistency is key. Even the best business plan will fail without dedication to consistency. Consistency establishes your reputation, a once off, well-executed marketing campaign may show immediate results but business growth requires a track record of success. Consistency maintains your message.

Segment your audience – sending SMS messages to the right contacts
Ensuring all individuals get the message most relevant to them. With opt-in/opt-out your audience has already volunteered to hear your voice, meaning that they have already invested in your business and are interested in what you have to say. Using purchase history, demographics and any other data you may have can ensure you're getting the right message to the right customer.
Timing
You should take extra care with the timing of your messages. Making sure your timing is right is crucial to your SMS marketing campaign success, not only do customers not want to receive a message late at night or early in the morning but, the chances of them reading or paying attention to your offer are significantly reduced. You also want to make sure that you are giving your customers sufficient time to act on a message.
Never send a marketing message out before 9 a.m. or after 8 p.m. Keep the messages in the middle of the day when people are up and about.
You don't want to overwhelm your customers with texts, you also don't want to neglect them. Create a specific schedule, and stick to it.
Add Value and Variety
Make sure you are always updating your messages, never send the same message twice.
Keep your messages precise using simple informative language. Be brief and focused, know your target audience and speak directly to them.
Adding value to your message will give your customers the impression that you are a trustworthy brand. With every campaign be sure to add value, something that will benefit your customers, for example offering advice or tips on a topic that's relevant to your industry.
Monitor and Analyze
Monitoring each campaign to make sure that you are sending the most relevant information to the most relevant audience will optimize your SMS marketing campaign.
With 8.6 trillion text messages on average sent each year, SMS marketing is the most direct channel to reach current and potential customers.
Is Bulk Text dead?
Not at all.
The introduction of OTT applications such as Whatsapp, Facebook messenger and WeChat may have resulted in substantial decrease in P2P (person-to-person) SMS revenue, but, A2P messaging enables businesses and organizations to reach large targeted audiences of every age, and demography (having any type of mobile phone) at low cost.
A number of reports have been published recently which forecast that Application to Person (A2P) SMS, which includes Bulk SMS Marketing, is set to grow rapidly and reach $70 billion by 2020.
"Global demand for A2P SMS market was valued at around USD 55.0 billion in 2014, and is expected to reach USD 70.00 billion in 2020, growing at a CAGR of around 4.0% between 2015 and 2020." (Zion Research)
The growth is fueled by a rapid rise in the number of businesses using Bulk SMS as a communication and marketing tool. Bulk SMS services offer low cost and easy to use communication and can be used in a variety of ways for business such as; news alerts, notifications, promotional messages, news, polling contests, banking updates, flight alerts, etc.
In fact, Bulk Text is one of the fastest growing service markets and is widely used throughout a host of industries such as banking, financial services, and insurance, retail and marketing, healthcare, media, entertainment, and tourism.
Two of the main reasons for its increasing popularity are the fact that SMS is pre-installed on every mobile phone and the open rates for text messages are outstanding. As mentioned above, 98% of all SMS messages are opened and 90% are opened within 3 minutes of receipt.
Combined with asking your customer's permission to send them an SMS, known as permission-based marketing, Bulk Text gives a more immediate and healthier ROI than any other marketing channel. To read the full report click HERE.
Sendmode have been in the Bulk SMS business for over 8 years and our easy to use website can help get your marketing campaigns delivered instantly and drive your sales.
Let's get straight into it. You wanted more from our marketing and then discovered how powerful bulk SMS marketing is. The first couple of campaigns have gone well. The following tips will help make it even more effective for you.

Build your Opt in Customer Database
Bulk Text combined with permission-based marketing will get you the best response from all marketing channels. Guaranteed. There are many ways to build up your opt-in customer base such as using a mobile keyword, running an in-store competition or asking at the point of sale.
The most important thing is that your customers are aware they will be receiving future communications from you.
Content
Always ask yourself a simple question. Is this offer good enough that it will make my customer happy I have disturbed their day to receive it?
Personalize it
When building your opt-in customer database ask for your customer's first name. This way you can add a small custom field to the outgoing message which will personalize it. 'Hi Joe', is a lot better than a generalized 'Hi' and will give you a much better success rate on your campaign.
Don't Include Long ugly URLs
If you want to include a link to an article, attachment or mobile webpage, don't forget to shorten it. A longer link not only uses up valuable characters, but it looks extremely unprofessional and could be mistaken for spam by the receiver. Bitly, Goo.gl, and Ow.ly are some of the top URL shortening providers, where you can also measure clicks on your links, I personally use Goo.gl which is very straightforward to use.
Do Not Bombard Customers with Texts
When it comes to sending an SMS online, it's important to get the balance right. How many times have you sent a message in the past month? According to research, 68% of consumers are happy to receive an SMS from a brand or business once a month or more – don't overdo it, moderation is the key to any success!
Get creative with your sender ID
Add a touch of personality to your SMS marketing campaign and bring a smile to your customers' face by changing your sender ID – after all the days of businesses sticking to formal format with campaigns is beginning to be a thing of the past, everyone loves a bit of humor they can identify with, it makes brands less intimidating to customers who may be confused by what you offer.
Keep SMS campaigns short
Whether you're spending a booking reminder, delivery update, or a Black Friday offer, short and sweet is the recipe for success. Create something short, succinct and well within 160 characters. As a rule of thumb, 100 characters is the optimum amount.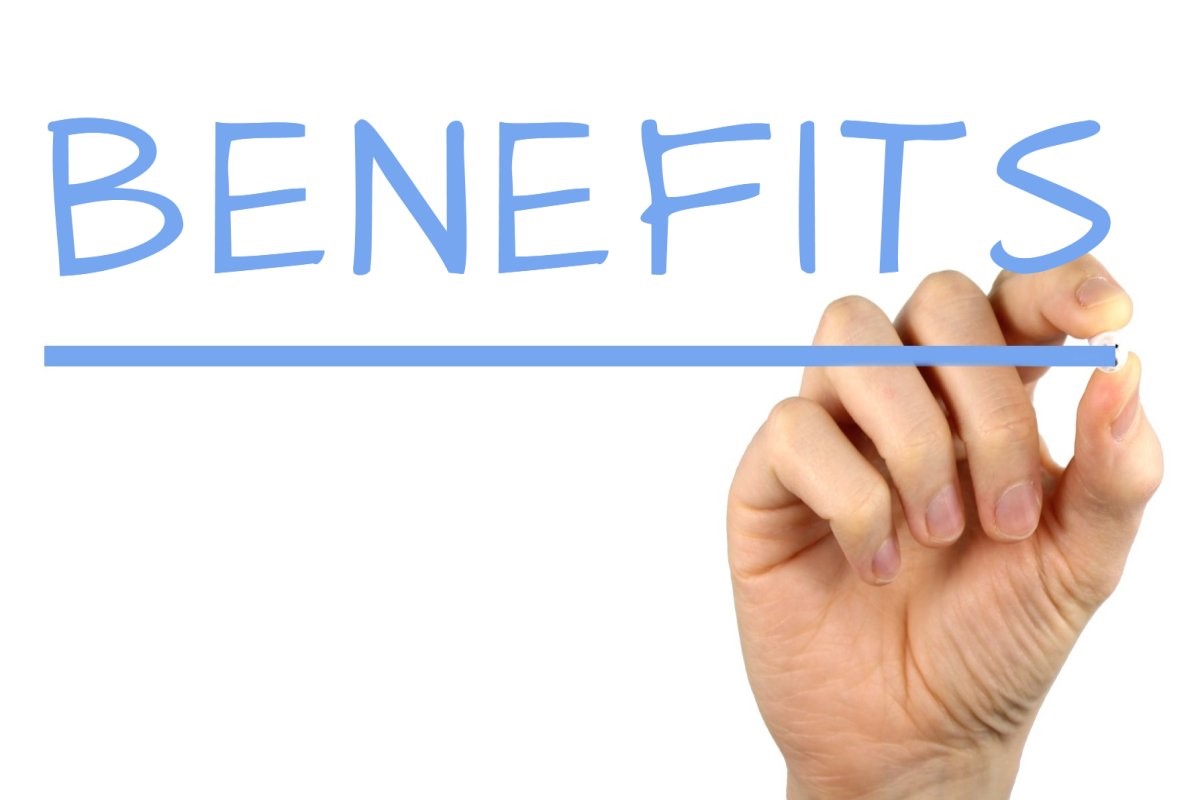 There are more than a few reasons why bulk text marketing is so popular with business owners. So we decided to jot down a few of them. Below are 10 benefits of using bulk text:
1. 100% Market Potential
Everyone has a mobile phone these days and the only messaging app on every single mobile phone is your SMS app.
2. High Open Rate
As previously mentioned, text Messages have an open rate of 98% compared to email marketing has an open rate of 23%. You can be pretty much guaranteed your bulk text messages will be read by your customers.
3. Instant Opt-in and Opt-Out
With the use of mobile keywords customers can easily opt-in or opt-out of receiving messages from you. It gives customers total control, which is the way it should be.
4. Permission-Based Marketing
Following on from that, bulk text marketing is permission-based marketing. You may only send messages to people who have allowed you to do so. This means your messages are received and welcomed and contributes to the high conversion rates of bulk text marketing. Marketing always works better when you have received permission from your customers.
Combining permission-based marketing with bulk texting your customer's results in the highest response rates of any marketing channel. Overall industries there is a 12% response rate with some industries like FMCG, retail, and entertainment getting much higher rates.
5. Customers love it
Customers have asked to receive updates about your business which means they are interested in the services you provide. The proof of how much customers love bulk text is in the conversion rates which beat all other marketing channels.
6. Flexible Platform
Send your message now, or schedule for later. Personalize the message to each customer's first name, send an automatic text on someone's birthday. There are lots of options with most bulk text platforms.
7. Instant Delivery
Your messages are delivered in seconds to your customers. 90% of text messages are read within 3 minutes of receipt. So if you want to see immediate results, use bulk text.
8. Reliable
SMS has been around for 20 years now and trillions of text messages have been sent using the technology.
9. Mobile Friendly
Bulk Text messages are compatible with every mobile phone and with consumers spending more time connected via their mobile than desktops it is a must for business owners to have a mobile marketing strategy.
10. Bulk Text has high conversion rates
The overall conversion rate for bulk text across all industries is 12%. However many industries report much higher returns, some as high as 50% such as in the FMCG sector. Even 12% is an excellent return. If you send a bulk text to 1,000 customers you will get 120 customers purchasing from you. Multiply 120 by your typical purchase price and you can easily work out how good the return will be.
Text Messaging is an increasingly popular way for Irish business owners to contact their customers with offers, promotions, news & events. There are a number of key reasons for this;
SMS is only the app on every phone.
Text Messaging is a mature and super reliable technology which has been around for over 20 years and still going strong. Unlike WhatsApp, Viber etc., SMS is the only messaging application that comes pre-installed on every mobile phone in the world.
Read Rates are Astonishing
No other marketing channel will match what you are about to read. Bulk Text messaging has a 98% read rate. So you send out 1,000 messages to your customers and 998 will read the message.
Another startling fact is that 90% of messages will be read within 3 minutes of receipt. This is one of the reasons why Bulk Texting is loved by the FMCG sector such as butchers. They send out a text and have people in-store and moving stock within minutes.
Lots of choice
There are lots of Bulk Text suppliers on the market and like any service, they vary in quality. The best option is to do a google search for "Bulk Text" or "Text Messaging Ireland" and have a look through the results list.
Make sure the suppliers you speak to understand the Data Protection laws in Ireland and your responsibilities as a data controller.
Taking SMS into the future:
"Upgrading the default messaging experience for Android"
SMS is at a turning point in its history. As briefly discussed in a previous post Google has announced the expansion of its Rich Communications Service (RCS) and the rollout of an early access program for the service. The new Android Message application – which supports SMS, MMS and RCS messaging – will replace the current native messaging app for Android. The most exciting prospect for the service currently lies with businesses.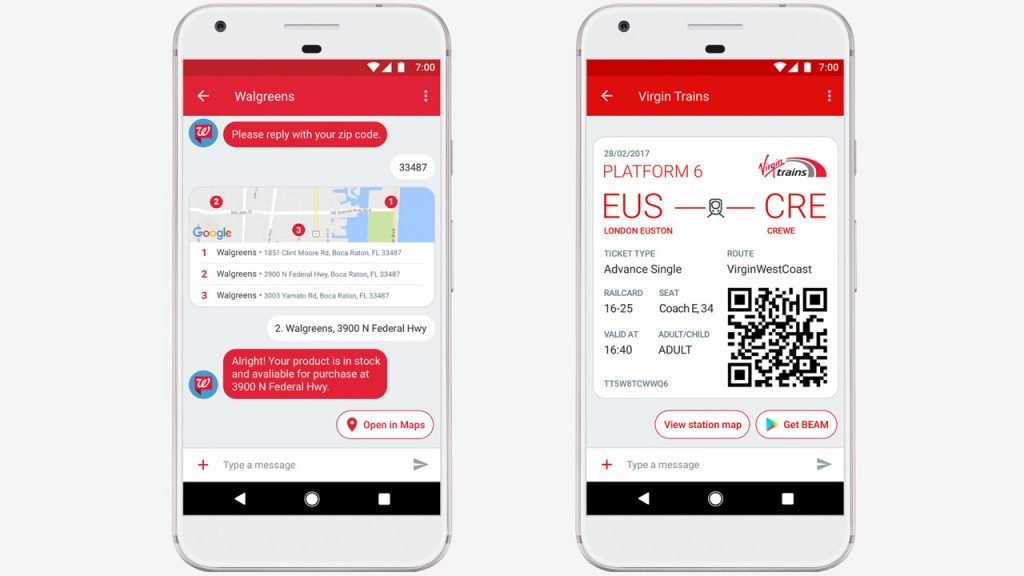 In with the old and in with the new
While SMS messaging offers a plethora of communication benefits for businesses, including high user engagement and open rate, it doesn't take full advantage of the kind of rich communication experience that today's smartphone can support. This is the objective of RCS messaging, to improve the consumer experience.

We hope you found this blog information about Bulk Text Marketing. Thank you for taking the time to read this blog. If you have any questions or would like to give feedback on this piece please feel free to get in touch, we would be more than happy to hear from you.
Saoirse