Our Bulk Text Product
Our Bulk Text offering guarantees the best value and easiest to use solution on the market. Our routes and direct connections to operators are of the highest quality.
Our Online System requires no software installation. Just log-in to use our simple but powerful tools to create highly effective SMS campaigns in minutes.
SMS continues to deliver outstanding results (32% of consumers respond) across all sectors who use this strategy to drive new sales and repeat business.  Get started right now with our No Commitment Free Trial.
Our Support and Service
Our Support Team are available through email or phone call to assist you every step of the way so you get the maximum value out of our system.
Should you need any assistance or want to learn some new tips or tricks, on how to use the system we are always available by phone or email.
Some examples of what our support team do are; upload your numbers, answer support questions, walk through how to use the system, and give ideas and advice on what works best in an SMS campaign.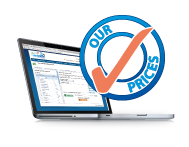 Our Bulk Text Prices  - from 2.0c
Our SMS Text Pricing starts from an amazing low rate of 2.0c per credit for larger bundles, and a maximum 3.4c per credit  for our smallest bundles.
Our pricing is straight forward just pay as you go, no hidden costs or monthly subscriptions. One credit equals one text message ( 160 characters or less).
1,000 Credits – 3.4c each
2,500 Credits – 3.3c each
5,000 Credits – 3.2c each
10,000 Credits – 3.1c each
Included in your Sendmode Account
Your Sendmode Account is 100% Free to Sign-Up and use, you simply need to purchase one of our low cost credit bundles when you are ready to get started.
To help you run professional level marketing campaigns we have created a suite of SMS tools that are included with your Sendmode account FREE;
Personal Shortcode Keyword
Manage User Groups
Import Mobile Numbers
Text In Competitions
Custom SenderIDs
Full Delivery Reports
And Much Much More …
Our Customer Testimonials
At Sendmode we understand that our success is based on our customers being successful at SMS marketing with our products.
We work with thousands of businesses from small family run stores, to blue-chip corporate companies. This has given us a great perspective on what works and what doesn't in mobile marketing.
We make this knowledge available Free to all our customers so that your business can be successfull at mobile marketing quickly. Just simply call or email our support team to start the discussion today.
Check out what our customers say in our testimonials.
Our Price Promise
We continually review our bulk SMS prices to ensure that you benefit from the most competitive prices on the market. We only use IRL and UK Networks to send texts to IRL and UK mobiles, unlike many companies that use cheaper foreign networks – that way we are able to guarantee you the level of service that we do.
However, if you do get quoted a lower price for bulk sms elsewhere, then please call the Sendmode Support on 01-685-4913 and we'll endeavour to at least match it or in most cases beat it.