The term "customer experience" is ubiquitous in business these days. In fact, focusing on the customer experience has become the single most important way for an organisation to achieve success. Customer experience can include a lot of elements, but it really boils down to the perception the customer has of your brand. Even if you think your brand and customer experience is one thing, if the customer perceives it as something different, that is what the actual customer experience is.
Customer Experience Defined:
Customer Experience is how a customer perceives their interactions with your company. Good customer experience is defined by three things from the customer's perceptive:
Useful – they deliver value
Usable – the value is easy to find and engage with
Enjoyable – they're emotionally engaging and people want to use them
Every company provides a customer experience, regardless of whether you create it consciously. That experience may be good, bad or indifferent, but the fact that you have customers, you interact with those customers in some manner, and provide the products and services, means that they have an experience with you and your business. It's up to you whether it's superlative, awful or industry average.
Customer experience is an integral part of Customer Relationship Management and the reason why it's important is that a customer who has a positive experience with a business is more likely to become a repeat and loyal customer.
Seems like common sense – happy customers stay longer with a brand. And if you treat your customers poorly and ignore their needs, then they are more likely to leave. Yet some companies don't place any importance on customer experience.
Know the difference between customer service and customer experience
Customer experience moves us beyond the traditional definition of customer service – those individual moments when employees are providing direct service to customers. It is also about the bigger picture of what happens before and after these service interactions.
To truly understand customer experience, you must know that it encompasses every aspect of a company's offering – from the quality of its customer care to its reputation management, marketing, branding, product and service features, and reliability to name but a few.
Customer experience is about much more than just customer service. It is about fostering employee engagement. It is about truly understanding your customer, creating a strategy for delivering exceptional customer service, and then empowering employees to deliver it. It is about the culture you create in the work environment that empowers and inspires your employees to reinforce the right behaviours that support exceptional customer experience.
Customer service is exactly that; the delivery of service to a customer before, during and after purchase. Customer experience refers to the sum of all interactions and experiences customers have over the course of their relationship with your business.
Use customer service to drive customer experience. Every customer interaction with your company is a chance to add value. Research shows how important customer service is for retaining customers and gaining advocates
Kit Smith, content writer at Brandwatch.
Create a Customer Experience Strategy
Understand who your customers are:
Understanding your customers; who they are and what they need, is crucial in building a positive customer experience. If you are really going to understand customer needs and wants, then employees need to be able to connect and empathize with the situation that your customer's face.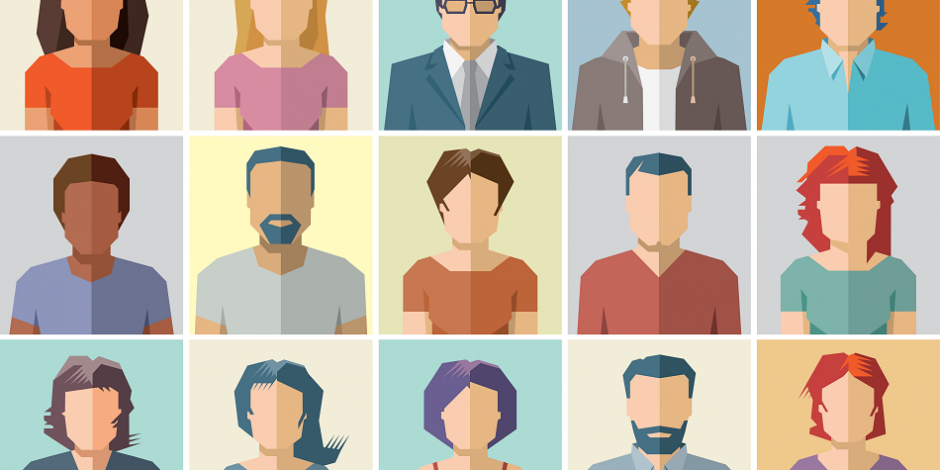 One way to do this is to create a customer persona. By creating personas, your customer support team can recognise who they are and understand them better. It is also an important step in becoming truly customer-centric.
With a deep understanding of who your customers are, employees should empathize with your customers and view the service from their point of view, enabling you to deliver better experiences across the board.
Creating a Positive Customer Experience with SMS
Mobile phones are the fastest adopted technology of modern times, with more than 91% of adults having access to a mobile phone, with the number of text messages sent daily ranging between 5-6 billion – with 8.3 trillion sent yearly. That's a lot of people communicating over SMS.
Use targeted SMS
Generic communication is more often than not ignored, customers like personalization, customers want to feel special. They want to know that you care. SMS allows you to create targeted, personal messages for each of your customers based on demographic factors, their tastes, and the way they behave. Creating personalized messages enhances the value of the message by reducing the number of messages they receive that have no real relevance to them. And if every message has the same value, customer soon learn to trust your business and a positive and consistent customer experience will develop.
Research shows that customized experiences can increase sales by up to 20%. Personalizing interactions offers an opportunity to build your customer's trust.
Communicate urgent information
Nothing inspires trust like maintaining transparency, something we are seeing across all industries today. When a situation arises that prevents you from delivering your normal service, text messaging can be a great tool for delivering urgent updates to open a clear line of communication.
With a 98% open rate, SMS is a great way to reach your customer instantly, when needed most!!
Deliver Great Customer Service
SMS marketing is a fantastic channel for your business to receive messages from your customers. By allowing your customers to text you, you can enhance your customer service. The majority of people prefer using SMS messages for customer service inquiries and comments. It's quick, hassle-free, and extremely cost effective. By offering an SMS feature you make your business accessible and allow customers to contact you with any questions or problems (this is also a great way to add to your opt-in marketing list!). This immediately reduces the amount of time for a customer to resolve an issue they have and leads to a satisfied customer base, it's a win-win really!!
Customer expectations are higher than ever, and as customers become more empowered, it increases the importance of the customer experience.
About Sendmode
Sendmode has been in the Bulk SMS and SMS Marketing industry for almost 10 years (November 2018!!) and serves over 30,000 customers worldwide. We can help you build your opt-in customer database with easy to implement techniques and then provide advice on content, timing, and frequency of your bulk SMS marketing campaigns. If you would like to try SMS for the first time (or maybe switch from your current provider) please click the image below, check out our super low prices and then click 'Try for Free'.

Thank you for taking the time to read this post. If you have any questions, we are available on email, web chat or phone.
Saoirse