Here it is; the new look Sendmode. Our team of developers have been working very hard over the past few months to improve and modernise the Sendmode platform interface.  This fresh look now brings a cleaner look to your Sendmode account, with a sparkling white background and new tabs, we hope Sendmode will become an even nicer site to visit.
Customers mustn't worry however, none of the features have been moved or changed, so the new look should not impact how you interact with Sendmode. If you have any queries or indeed suggestions we'd be happy to discuss these over the phone on 01 685 4913 or by email support@sendmode.com.
We hope you enjoy the new look Sendmode. Here are some before and after images!
Thanks for reading our blog.
Aine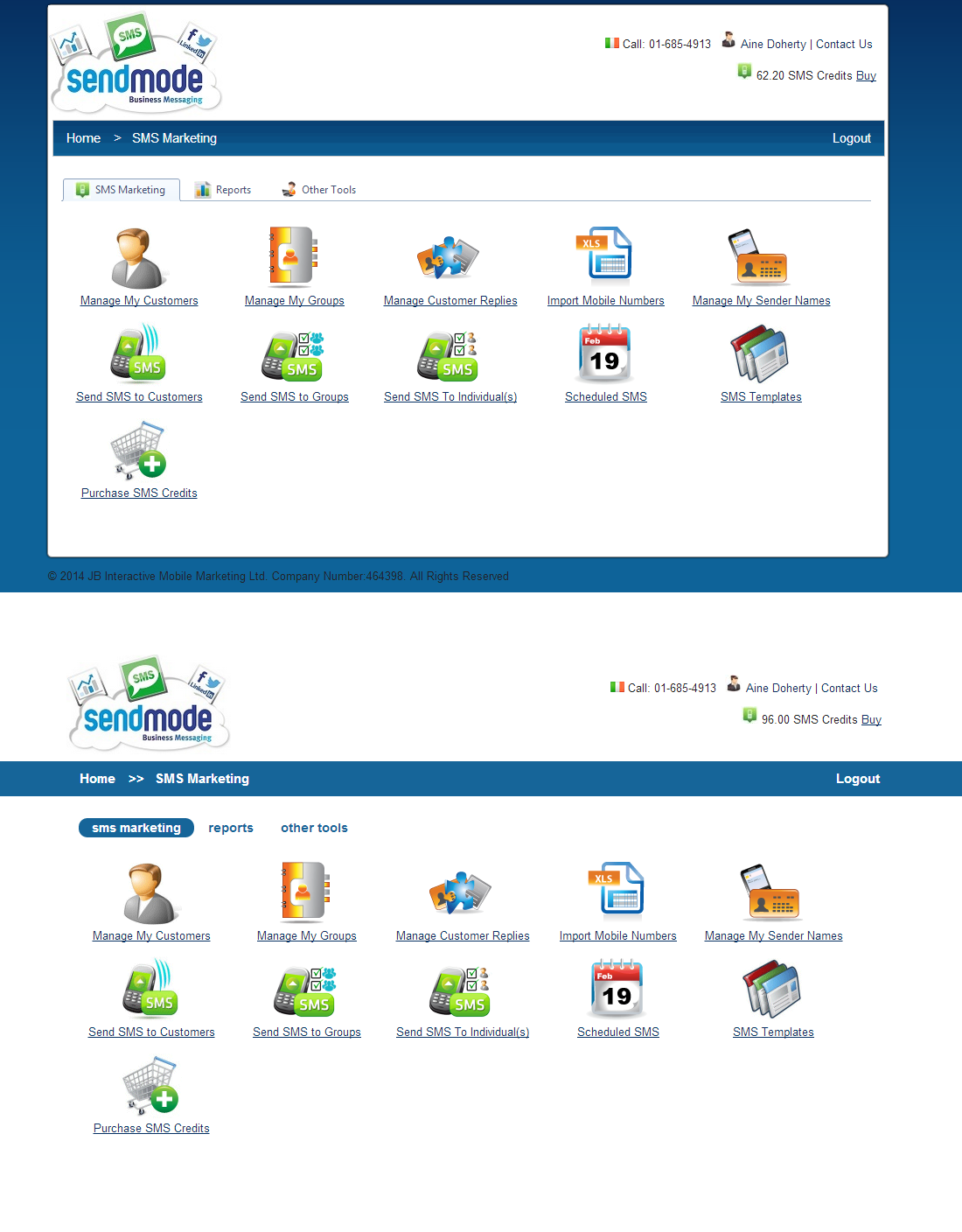 Sendmode Send Text before and after