Bulk messaging can be used in many ways from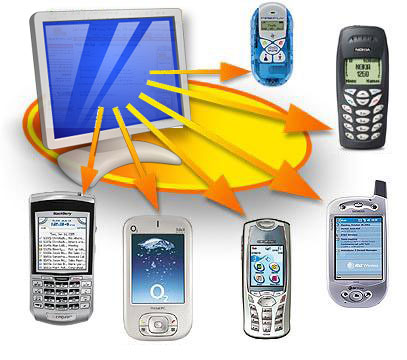 getting new customers to targeting your current customers with special offers. Here are some ideas for using bulk messaging in your business.
Managing your loyalty club
If you have a loyalty scheme for your valued customers you can utilise the bulk messaging facility to notify your valued customers of special offers relevant to them. Also you can use the text facility to develop the way you target your customers by grouping your loyalty members into groups and target them with specific promotions relevant to their needs e.g. Group of Mothers with new-born babies and target them with baby products and promotions.

Getting new customers
Use our shortcode facility to get customers to sign up for your SMS alerts and utilise the bulk messaging facility to develop an SMS loyalty club scheme saving on the cost of postage.
Communicating with staff
Use the text facility to message staff their timetables or changes to their schedules to ensure efficient running of your business. (You can use this in conjunction with your customer bulk messaging facility by utilising the group's facility available in the Sendmode platform).
Customer Opt-out Facility
Ensure you place the opt out option on each of you SMS's so customers can get automatically removed from your alerts if they move home or no longer want your alerts. This ensures your customers are happy at receiving the alerts and builds their trust in you. The Opt out option is an essential part of the communication service we provide, as this type of marketing is permission based which makes this form of marketing very successful for any business.
Instant Communication with Customers
SMS messaging is instant so you can alert your customers of daily promotions or news as they happen or are available. This will also enable building your company brand.
Two-Way communication
Two-way communication facility's available through the use the shortcode facility. So, the customers can sign up for alerts by sms or enter competitions.
Pre-schedule your messages
Schedule your messages in advance to go out at a specific time daily, weekly or monthly, so you don't have to remember to manually send them.
Reseller solutions
Become your own boss by creating your own mobile marketing company.
If you have any questions  please contact us by calling 01 685 4913 or by emailing support@sendmode.com