With the National Enterprise Awards coming up in Dublin Castle on the 24th November 2011, Sendmode are in Irish times today as part of the publicity campaign in the run up to the event. We thought all our loyal customers might want to see the latest updates from the awards. All the finalists from Donegal, Westmeath, Mayo, Wexford, Cork, Limerick, Cavan and Dublin were asked to participate in a publicity shot.
Sendmode in the Irish Times
The group publicity shot is  below: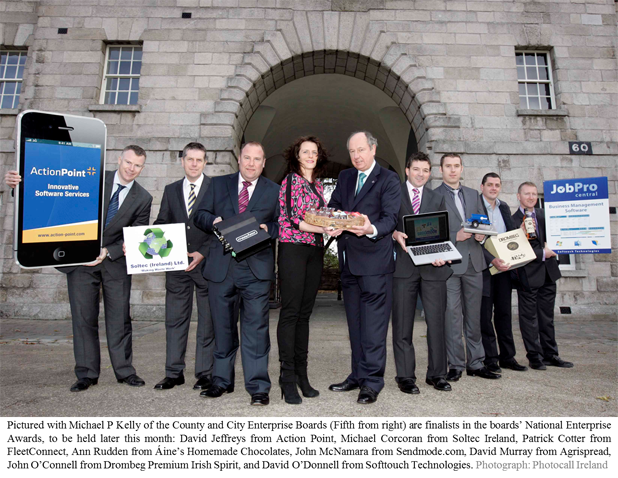 John also got a solo photograph with Micheal P Kelly from the County and City Enterprise boards as below: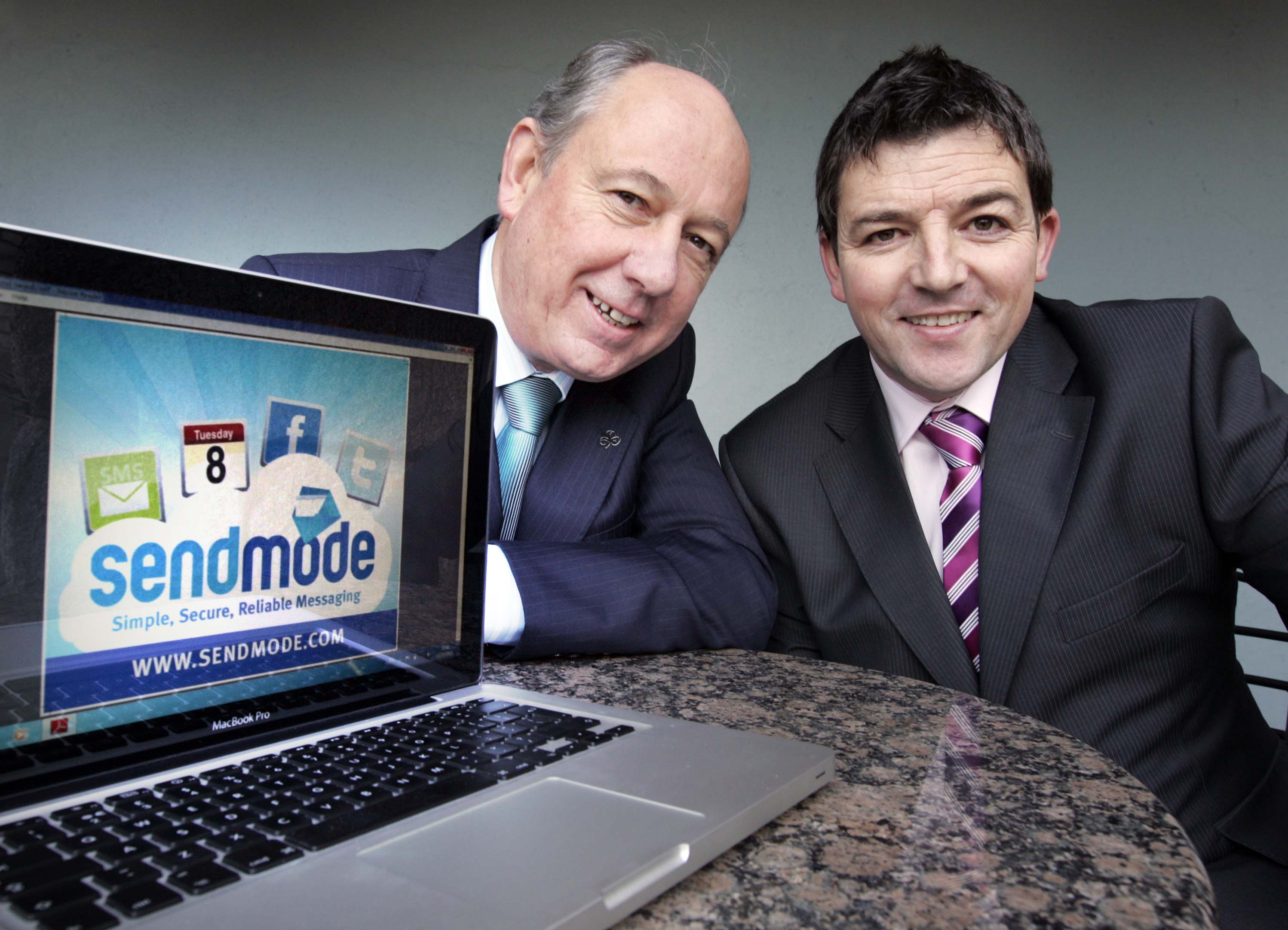 Sendmode would like to wish all the other finalists good luck in the upcoming awards and would like to thanks all our customers for their continued support in using SMS Marketing to promote their products and services.