As it is a beautiful Friday morning we thought we would have a bit of fun and dug up an infographic from the Mobile Marketing Association which shows how much we love our mobile phones.
It is a fairly known statistic that we check our mobile phones 150 times each day and therefore some of these statistics should not really come as a surprise to us. The one that surprised me most was 9% of people check their phones at least 5 times during the night!!! Oh dear…
My favourite is that more than half of Americans will take a call while in the bathroom, I must admit to being guilty of this too and furthermore, to searching for the latest soccer results, a phenomenon known as … ahem … Poogling.
Enjoy the infographic.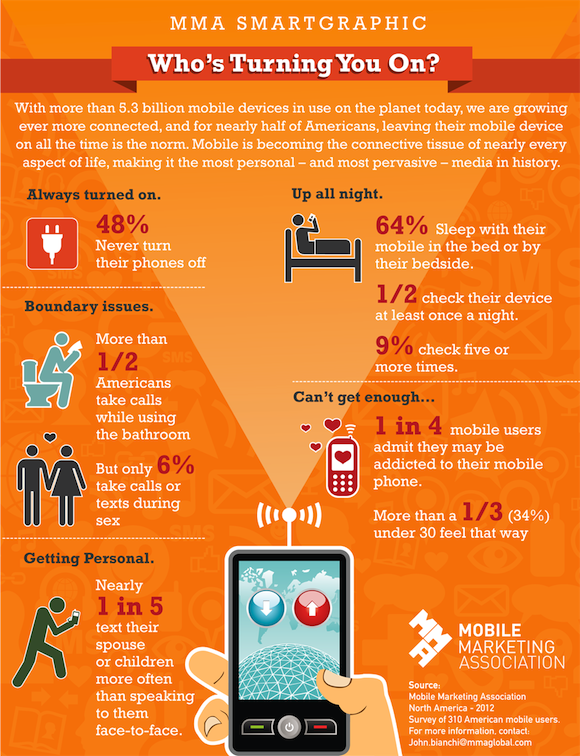 For more on mobile marketing please visit http://www.sendmode.com/mobile-marketing.
If you would like to know more about Bulk SMS please visit www.sendmode.com/bulk-text.
Have a lovely weekend.
John