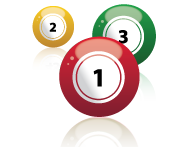 Bulk SMS for Bingo Halls
At Sendmode we have developed a great relationship with Bingo Halls throughout the country. We have worked with and listened to Bingo Hall owners to develop our service.
The table below shows some examples of what other Bingo Halls are using Sendmode SMS for. If you want to find out more about these or have ideas of your own then please contact us through the button below or call out team in the office to discuss further.
Daily Game Prize Info
Scheduled Date/Time Alerts
Customer Rewards
Opt-In/Opt-Out SMS Keyword
Group Specific Messages
Full Delivery Reports
And Much Much More …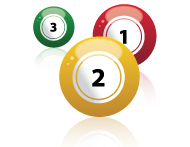 Getting Started with Sendmode
To get started today with Sendmode simply click on the "Get Free Trial" button below and we will set you up an account with 25 free credits to test the system.
Our support team are here to help you all the way with ideas and advice. We recommend you take advantage of this free service as it will save you time and effort in getting the best results for your business. Here is an example of what our support team will do.
Walk through of System
Import your Database of Numbers
Cleanup Database of dead Numbers
Provide advice on effective SMS
Set up Custom Keyword
Create SenderIDs/Templates
Answer How to Questions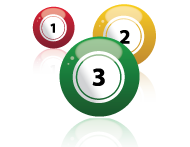 Bingo Halls – Monthly Special Offers
Buy 5,000 Credits – €160
Get FREE- 2,500 HLR Credits
Get FREE – Shortcode Keyword
Total SAVING – €110
Our Bulk SMS Prices – from 2.0c
Our SMS Pricing starts from an amazing low rate of 2.0c per credit for larger bundles, and a maximum 3.4c per credit  for our smallest bundles. One credit equals one text message (160 characters or less).
1,000 Credits – 3.4c each
2,500 Credits – 3.3c each
5,000 Credits – 3.2c each
10,000 Credits – 3.1c each
Gary Oakes, Cosmo Leisure
"I have been using Sendmode for nearly 12 months, sending 4000+ texts per week.
The product is FANTASTIC!, Does exactly what you want for the BEST PRICE!
Customer support is better than any I've experienced in the past – & 7 days a week!
I would HIGHLY recommend Sendmode."
Nuala Lynch, Riva Bingo
"SendMode offer a great and easy to use mobile marketing service. It has increased my business, giving me an effective way to communicate target groups for my regular products and new services. I am able to offer incentives to keep customers interested, with the personal touch of personalized text. SendMode have halved the cost of another company and offer a better service with the personal touch."